Surely by now, everyone has heard of tiny houses. What started off as a very small community of "off-gridders" looking for a cheap way to build a simple and mobile life has now become a fascination to those of all types. All over the country, tiny houses are popping up as people are moving away from materialistic mindsets.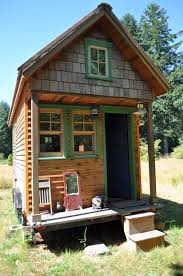 Of course, the main issue that arises once interest is sparked in most individuals is knowing where to start. Tiny houses give those who live in them just enough room for occasional activities. Everything is tightly compact and very inch of space is wisely utilized in order to get maximum utility with such limited space.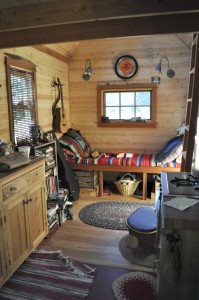 When you don't know where to start, Tumbleweed is a great place to look. Tumbleweed is "The Tiny House Company" and has been helping people find, build and utilize tiny houses to their fullest potential. There are several pre-designed models already on their website where you can chose the general model and then customize it to your own needs from there.
This saves people the time and hassle of learning how to build your own tiny house if you're not particularly interested in gaining those skills. However, many people are interested in learning how to build your own home form the ground up. Yet, these same people often don't know where to start. This is why Tumbleweed also offers workshops where you can meet with people who have built their own tiny homes and now know the ropes. These workshops are the exact jump start many people need in order to find the resources and the inspiration to get started. You can find the upcoming dates and locations on Tumbleweed's website.
This company is a terrific example of what it means to care about your customers. They are always available for support and to answer any of the many daunting questions that will surely arise. By all means, if you're looking to jump on the tiny wagon, Tumbleweed should be your first stop.